Today we will be beginning our first major assignment, the Persuasive Essay. We will be following a classic persuasion style, which will be somewhat regimented, but completely explained.

I will be handing out information sheets, and we will be reading an example of an amateur persuasion essay, and discuss its efficacy.

Powered by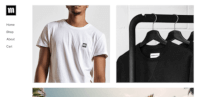 Create your own unique website with customizable templates.