Please give your Works Cited page to Ms. North, and collect it back from her to give to Ms. McKinnon. She will record the marks.

I will be marking essays starting this weekend, with the goal to have them all done by Wednesday, the day before my surgery. Otherwise I will be marking under the influence of heavy pain-killers, which could go either way for you.

Later kids.

Powered by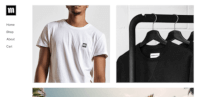 Create your own unique website with customizable templates.